The world of cryptocurrency is like a maze of technical innovations, financial experiments, and digital risks. But don't worry. While cryptocurrency trading can be brutal, knowledge will help you avoid the maze of your trading doubts.
What are undervalued cryptocurrencies?
The cryptocurrency industry is developing rapidly, with more than 5,000 cryptocurrencies on the market. From crypto traders to blockchain developers, cryptocurrencies are attracting more and more people from all over the world.
On the other hand, blockchain technology can create a new economic world. Here, we should note that blockchain technology has applications far beyond the financial sector and can be used to improve areas such as medicine, gaming, and voting.
At the same time, cryptocurrency trading is still shrouded in myths and misconceptions, which makes it undervalued. Not many people understand the potential of decentralized financial systems to provide safer, cheaper, and faster payments. Some even consider them a modern whim.
The growing number of digital assets adds fuel to the fire, as a result of which many cryptocurrencies do not work. And when we consider the high volatility of the market, we should not be surprised that some investors avoid cryptocurrency trading and its unpredictability.
But why are so many cryptocurrencies unclaimed? Why do traders prefer to buy well-performing and popular coins? Which factors affect the price of cryptocurrencies?
Simply put, valuable coins are those that have proper development, a strong community, and positive sentiment. To become popular in the field of trading, cryptocurrency must be based on an innovative platform, with regular updates and promising product implementation. It also needs to be supported by a positive marketing image and a strong community to win over the world.
On the other hand, unclaimed cryptocurrencies are those crypto – assets that do not provide anything new, or simply cannot be perceived as a real change in the rules of the game. Some remain unknown in the crypto community.
However, there are some popular cryptocurrencies that remain undervalued despite their potential and rising prices. So, let's take a look at 10 such cryptocurrencies.
If you haven't heard of 0x yet, it's time to learn more about this coin, because crypto enthusiasts are crazy about it.
0x is a promising but underrated crypto project built on the Ethereum smart contract system. 0x is also defined as an open Protocol that allows traders to exchange Ethereum tokens, and helps developers create their own crypto exchanges, with decentralized exchanges considered the logical future of a decentralized crypto market.
What's more, 0x allows you to integrate updates and improvements without bothering the system and end users.
While its potential to provide highly compatible decentralized ERC20 exchanges is impressive, 0x is still undervalued.
In fact, as of December 2020, 0x has a market capitalization of $ 301,891,054, according to CoinMarketCap.

According to experts, Fusion is probably one of the most undervalued cryptocurrencies in history. This is really surprising, because Fusion has an intriguing technical Foundation.
For example, Fusion allows the cross-chain asset ecosystem to support various payments, including credit tokenization, insurance, and more. Fusion also allows you to develop launch modes to improve smart contracts.
On top of that, Fusion uses a security layer called distributed rights management to protect assets in its block chain.
Users can become active participants in the fusion bid confirmation process (via Google Compute Engine or Amazon Web Servers).
So, although this impressive cryptocurrency is downplayed compared to other innovative projects, do your research and give FSN Fusion a chance.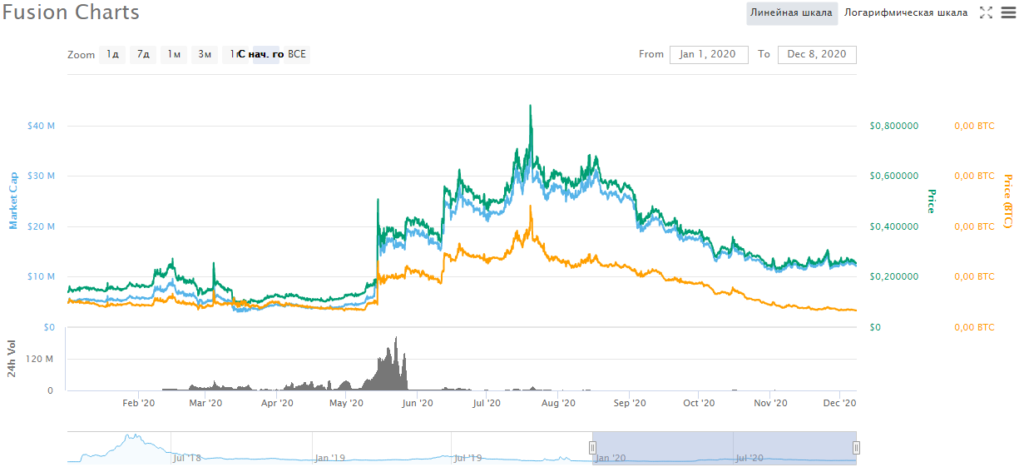 Speaking of undervalued cryptocurrencies with huge potential, you should pay attention to Chainlink and its LINK token.
Chainlink is designed to act as a bridge between the world of blockchains and external resources, allowing blockchain applications to access information outside the network. Thus, Chainlink is often referred to as a decentralized Oracle and environment for smart contracts.
These features make Chainlink and its experienced marketing team a reliable source that provides real-world solutions, with the support of various organizations outside the crypto industry.
Please note that as of December 2020, Chainlink is ranked 7th among other coins by market capitalization, according to CoinMarketCap.
In fact, decentralized oracles have yet to gain traction, so keep an eye on LINK as IT has many opportunities to grow.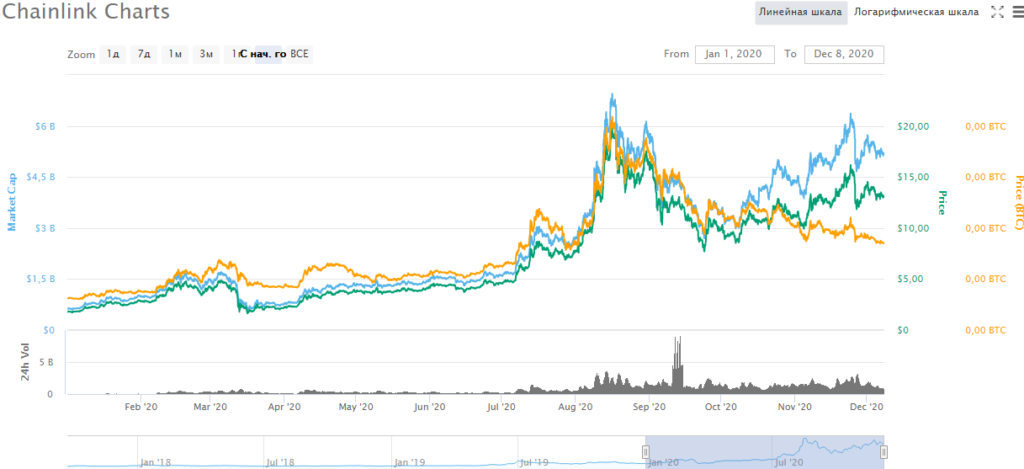 We all know that blockchain technology can change the gaming industry, one of the fastest growing and most profitable industries in the world. The fact is that this is what makes Enjin Coin one of the most sought-after crypto assets, but in the future.
Enjin Coin is an Enjin coin that is considered one of the most popular gaming platforms with millions of users. The Enjin blockchain system allows game developers to integrate blockchain services and assets without writing blockchain-related codes.
Enjin also allows players to buy, manage, and trade their digital assets using client tools such as Enjin Waller, Efinity, and Enjin Network.
You don't have to be a gamer or a fan of Crypto Kitties to understand that Enjin Coin has a lot of potential. Not surprisingly, according to CoinMarketCap, Enjin Coin is among the top 100 coins for trading by market capitalization.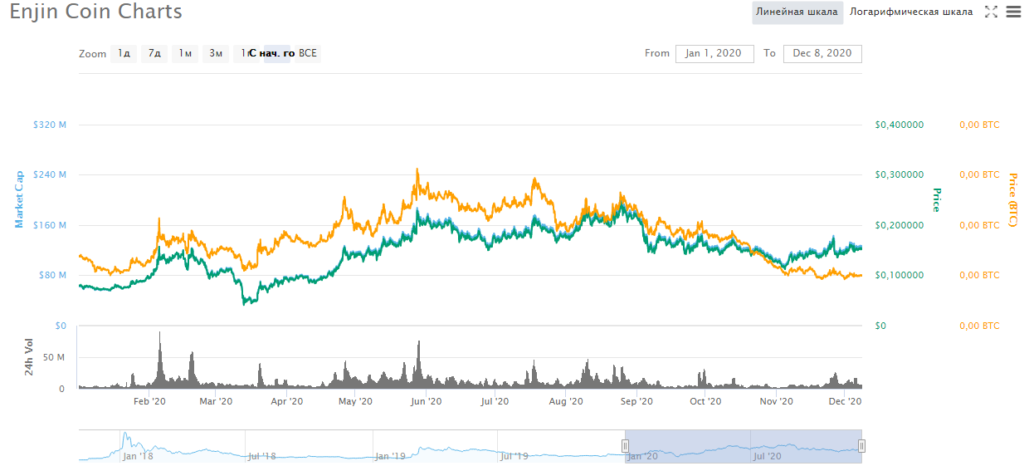 Polkadot is another coin in the crypto world that has received little attention. Polkadot is defined as a multi-chain technology that allows you to simultaneously work with different blockchains. Note that these parallel block chains remain Autonomous, but still work together.
With its functionality, Polkadot really changes the rules of the game: a platform that provides impressive levels of interaction and scalability.
It is also worth noting that governance in the Polkadot community allows for transparent transactions and projects, so all Polkadot stakeholders are highly valued.
Not surprisingly, the DOT coin is worth investing in. Feel free to explore this investment opportunity and diversify your portfolio.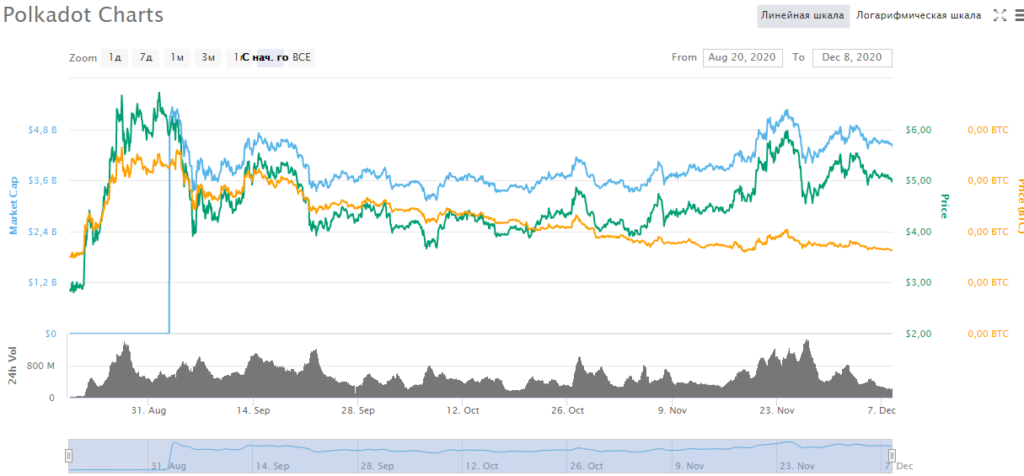 Holo, one of the youngest crypto projects , is another platform worth considering. Described as a "scalable, agent-oriented distributed computing platform", Holo is a platform that allows users to host dApps on their devices and earn money.
Many people also believe that blockchain alternatives such as Holo can work faster than decentralized blockchain platforms.
However, despite the promising features of Holo, Holo's HOT is too low. According to CoinMarketCap, the coin price is currently $ 0.0006.
However, don't let its price discourage you. While investing in HOT can be risky, trading IT is worth every penny. After all, cloud computing is a huge industry, and Holo is one of the leaders in this field.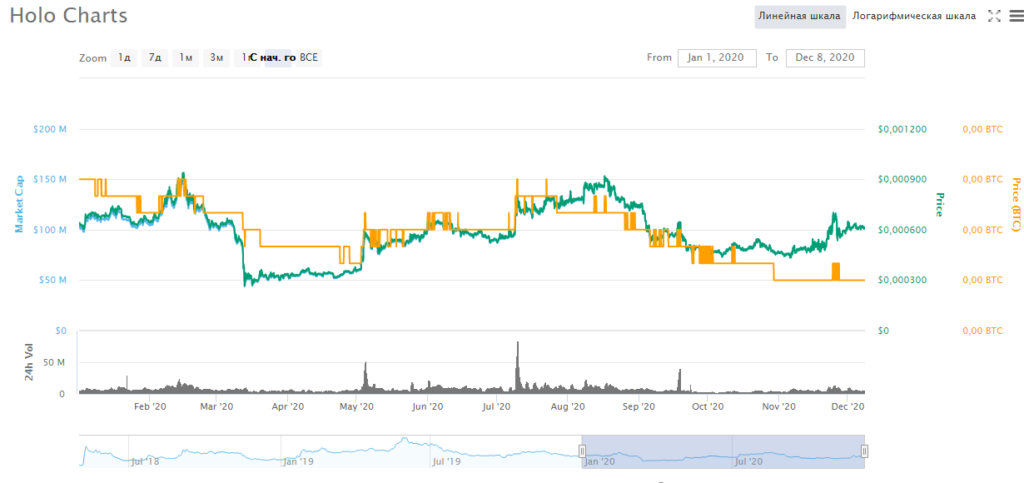 Basic Attention Token (BAT)
Are you surprised to see BAT in our list? BAT, a coin from the Basic Attention token, is another undervalued cryptocurrency worth investing in.
It should be noted that the Basic Attention Token was developed as an open source decentralized ad exchange system.
Its main goal is to fight fraud in the world of digital advertising. Interestingly enough, to improve advertising and user interaction, advertisers can pay BAT to Internet creators and publishers to attract attention.
Believe it or not, the world of digital advertising continues to expand, and experts estimate that more than $ 330 billion will be spent on digital marketing by 2021. Therefore, given its main goals, Wat deserves your time and attention.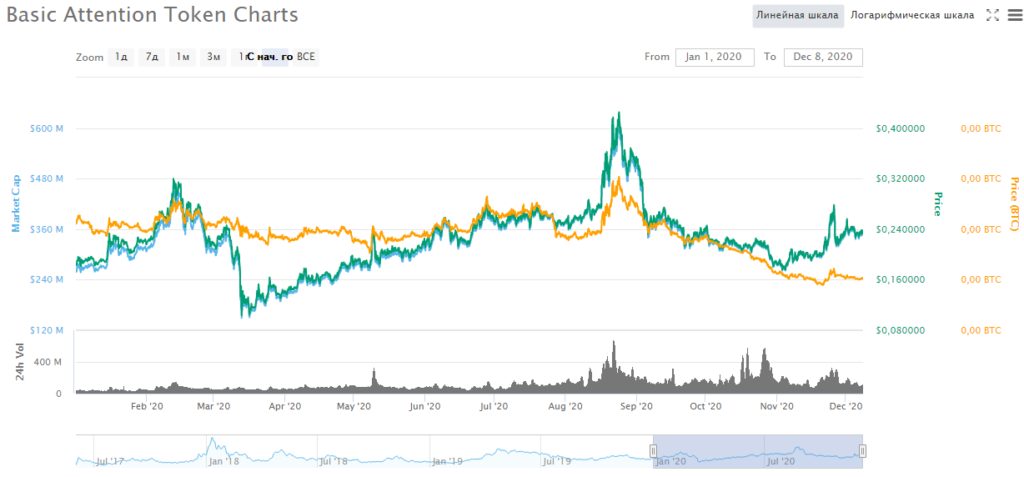 Although TRX is ranked 17th in the world of crypto trading, according to CoinMarketCap, TRX is very undervalued.
Let's not forget that TRON was created as an Ethereum-based token, but in 2018 it moved to its own network. It should be noted here that TRON allows users to create smart contracts and dApps, offering huge scalability. In fact, TRON is one of the fastest growing dApp development platforms.
Since TRON offers a variety of developer tools and has attractive marketing, investing in TRX is definitely worth considering.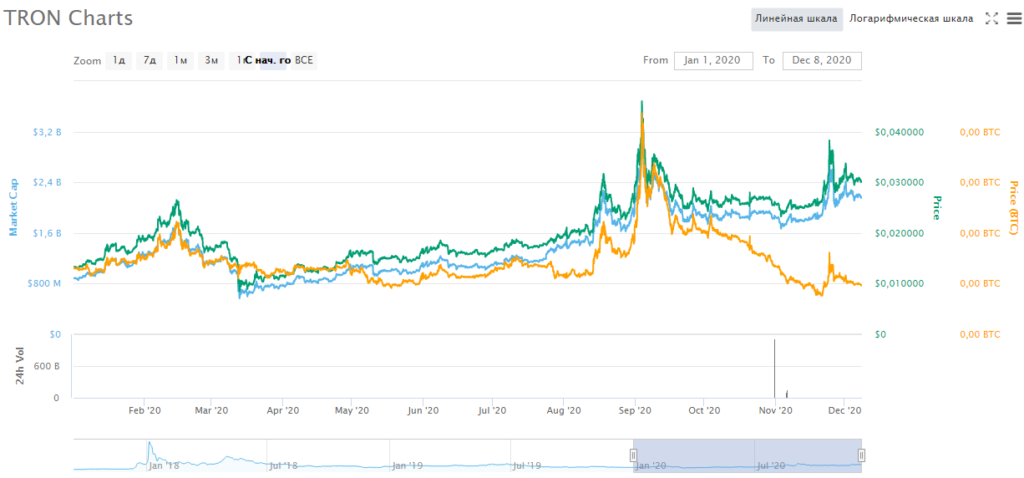 The world of blockchain technology continues to expand rapidly, and ARK is one of the most promising decentralized companies.
Please note that ARK is developing a next-level blockchain: it uses the so-called SmartBridge technology, which allows different blockchains to interact with each other. Developers can create products based on ARK because THE system supports multiple programming languages.
Moreover, ARK is committed to the widespread adoption of blockchain technology. As stated on the Ark website: "We aim to create an entire ecosystem of connected chains and a virtual web of infinite use cases that make ARK highly flexible, adaptable, and scalable."
All this makes the ARK coin a cryptocurrency with an impressive revenue potential.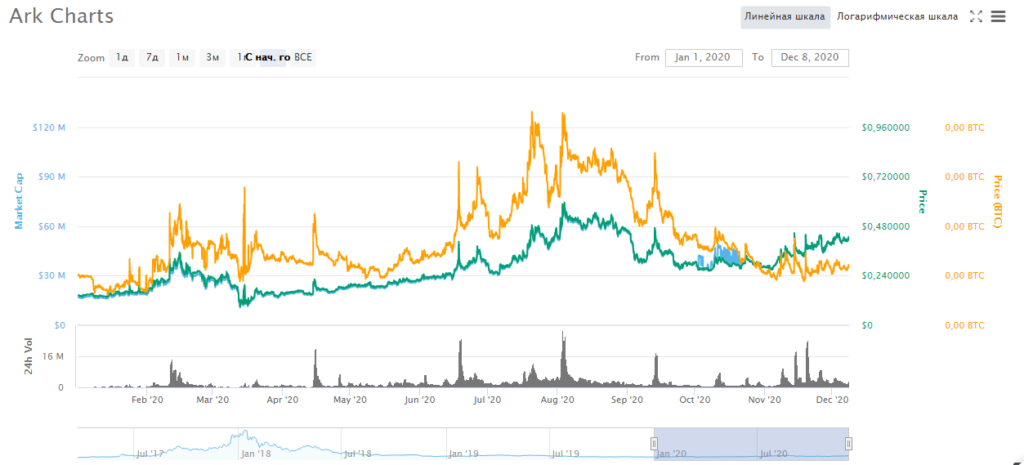 Wait! Bitcoin? Yes. Despite its popularity, Bitcoin – the oldest, most popular, and best-selling coin ever-is one of the most undervalued cryptocurrencies in the crypto world.
The BTC needs no introduction, really. Launched in 2009, Bitcoin has ruled the world of cryptocurrencies for more than a decade. Developers, traders, and financial experts often refer to Bitcoin As the gold standard in the crypto world.
However, some argue that scalability issues and inefficient power consumption make it useless. You won't believe it, but data shows that Bitcoin consumes more energy than the whole of Switzerland.
But Bitcoin is not going anywhere, and there is still room for investment. Learn and invest in BTC – one of the best cryptocurrencies for trading.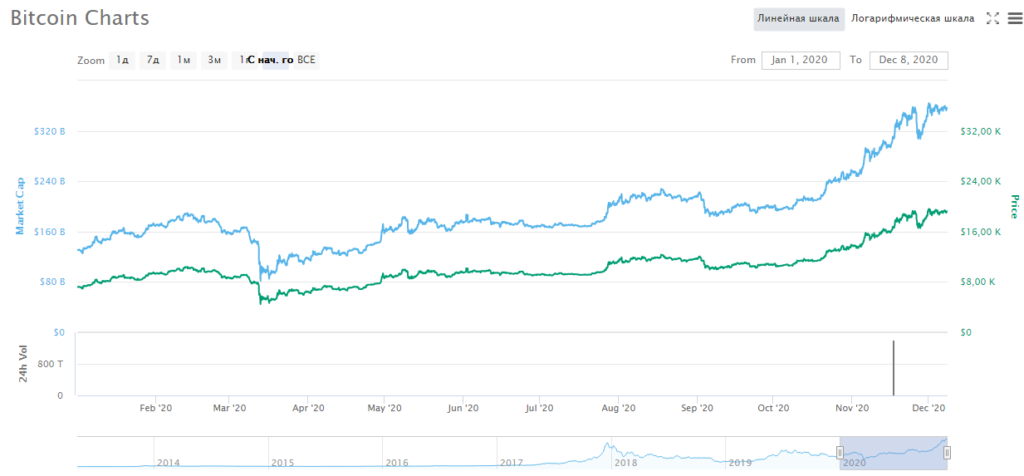 Conclusion
Trading cryptos that are undervalued or popular is an investment option worth considering. After all, cryptocurrency and blockchain technology aims to improve and replace traditional financial transactions.
You don't need any banks or third parties to charge you extra just to make a payment or store your money. You know, this is enough to make the cryptocurrency, even if it is at a low price, worth investing in.
In fact, when a coin with great potential and impressive underlying technology is undervalued, it can also be a real bargain. When an asset gains momentum and increases in price, traders can start selling and potentially make a profit.
Last but not least, many crypto investors are looking for undervalued cryptocurrencies just because they know that crypto is a great way to diversify their portfolios.