Cryptocurrencies have experienced the biggest boom since the beginning of 2021. Thanks to the fact that experienced investors turn to cryptocurrencies as potential investments, they have soared to mythical heights in price and market capitalization.
Cryptocurrencies with a great future
Forecasting the cryptocurrency market is a difficult and thankless task. But after the recent crash, cryptocurrencies are laying the groundwork for the second bull market in history. Investors are eyeing several crypto assets to diversify their portfolios and ensure stable returns in the coming years.
Ask any crypto investor, and they will tell you that the key to creating a significant fortune in the cryptocurrency market is not always directed at a lot of assets, but rather often works only with a handful of crypto assets. Having the foresight to identify game-changing cryptocurrencies and being firm in your beliefs over the years is one of the easiest ways to gain financial freedom.
The big question is: Which crypto assets have what it takes to eventually enter the $ 1 trillion leadership club?
Instead of going the easy way and choosing cryptocurrencies that are already halfway to reaching this mark, we decided on CoinMarketRate to look for real crypto assets with fighting qualities and with a market capitalization below $100 billion, in addition to Ethereum, the market value of which can grow to $1 trillion. All four cryptocurrencies listed below have a real chance of becoming trillion-dollar digital assets by 2030.
And so:
Ethereum (ETH): current market capitalization – $295,417,143,784
ETH, the second-largest cryptocurrency, has recently fallen in value during the latest market crash. Ether fell below $1,737 on May 23, the first time since March 31, from an all-time high of $4,362 on May 12. But with its new updates and growing institutional interest, Ethereum is slowly recovering to begin its second bull run.
The Ethereum ecosystem is the first platform for developers to launch Decentralized Finance (DeFi) applications and non-fungible Tokens (NFT). Its service token, Ether, works as fuel for executing commands on the Ethereum network. It is also used to create and run applications on the platform.
As the network is in the process of a significant Ethereum 2.0 upgrade, crypto analysts expect the price of ETH to rebound and rise to new highs. ETH 2.0 will change the way transactions are verified and fees are charged on the network.
In addition, as part of the upgrade to ETH 2.0, the Ethereum Improvement Protocol (EIP) 1559 is also scheduled to launch on July 14. This will make drastic changes to how Ethereum charges a transaction fee, known as gas prices. By changing the existing auction mechanism that leads to high gas prices, the update will make the network more advanced and accessible to users.
However, various crypto analysts and experts suggest that Ethereum is one of the cryptocurrencies that could exceed $1 trillion and reach more than $ 3 trillion in 2030. Trading can reach up to $100,000 per ETH coin.
Moreover, the introduction of ETH 2.0 will open up new opportunities, making the technology and cryptocurrency more attractive.
We recommend storing cryptocurrency in the WallBTC wallet. This is a reliable wallet that guarantees the safety of coins in your account.
Ripple (XRP): current market capitalization: $45,764,181,361
Ripple XRP is one of the most popular cryptocurrencies that does not promote itself through its decentralization. Unlike Bitcoin or Ethereum, the project is closely linked to several financial institutions and banks around the world.
Ripple XRP does not completely destroy traditional financial institutions. Instead, it was designed to simplify and advance the payment process for these highly centralized financial authorities by working alongside them.
Cross-border payments can be much slower and higher in cost of transaction fees with traditional banks or any other organizations. Ripple solves this problem by avoiding sky-high transfer fees and unfavorable exchange rates. Thanks to the deployment of XRP, payments can be much more economical, faster and easier for users.
Ripple verifies transactions in a completely different way. Instead of mining, it uses a consensus ledger and a number of approved network servers to verify transactions. This is why XRP transactions are much faster and significantly less resource-intensive, compared to others like Bitcoin.
Ripple is one of the cryptocurrencies that could be worth $ 1trillion in 2030 thanks to its robust business model and expanding partnerships with reputable banks and financial institutions around the world.
Analysts predict that Ripple could reach a new record of $4, and start a new chapter for the cryptocurrency, if it can win the SEC lawsuit.
Binance Coin (BNB): current market cap: $52,172,814,646
2021 has been a terrific year for Binance Coin. It started at around $34.6, and after a whopping rise on April 13, 2021, it hit a new all-time high of $599.27. It currently costs $338.
BNB, a proprietary token, is used to support transactions on the Binance Chain, make payments for products and services, and pay transaction fees on the exchange. Therefore, for storing BNB on the exchange, Binance offers users multiple discounts on their trading fees.
Binance Coin is projected to grow to $1 trillion by 2030. This is because it aims to provide infrastructure services to developers in decentralized finance (DeFi), non – fungible tokens (NFT), and gaming verticals-the fastest-growing sectors of the market.
Along with the high performance of trading on a decentralized exchange, the Binance Chain and Binance Smart Chain framework also allows developers to create their own dApps on the BSC.
By including smart contracts and staking mechanisms for BNB, the Binance smart chain will increase network performance and expand the Binance ecosystem.
In addition, Binance is going to launch the NFT trading platform in June 2021, which aims to support small developers with lower transaction fees.
BNB is projected to surpass the $10,000 price tag in 2030 if it continues to step up its development efforts.
Uniswap (UNI): current market capitalization: $14,694,618,676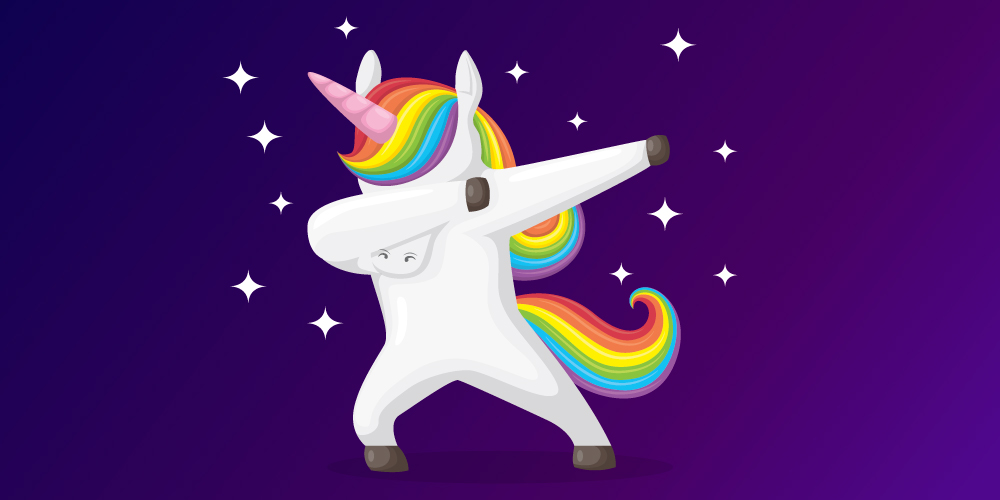 Uniswap is a relatively new but very successful crypto project built on the Ethereum blockchain. UNI, Uniswap's own token, doubled its value in two days after the launch, which attracted a lot of attention from crypto investors around the world.
Uniswap is one of the largest decentralized exchanges (DEX) in the world. It allows buyers and sellers to trade cryptocurrencies in a fully decentralized environment. The UNI token is also a management token that gives users the right to vote and the opportunity to participate in making fundamental development decisions.
A key feature of Uniswap is its high liquidity pool. Network participants are rewarded for placing their crypto holdings in the liquidity pool. These pools are repositories where currencies are available to support business operations. In addition, users who contribute to the pool receive a fair share of trading fees, in proportion to the amount they contribute.
It is expected that with the growth of DeFi, the demand and value of tokens focused on decentralized finance, such as Uniswap, will increase. The V3 upgrade has a number of advantages, such as concentrated liquidity, offering liquidity providers greater control over the price ranges to which their capital is allocated, and multiple levels of commission.
Moreover, with the launch of the Uniswap V3 update, analysts predict that the price of Uniswap UNI will rise and could reach $1 trillion by 2030.
Conclusion
The huge success of the cryptocurrency sector in 2021 has attracted major investors and organizations, which led to mass adoption. There are many altcoins with advanced technologies and high potential for the future.
Although long-term forecasting is a difficult task, since the cryptocurrency market is very volatile, the 4 cryptocurrencies mentioned can be worth the money by the time we have indicated, and investors have quite a few reasons to be optimistic.
And if you do not want to delve into other people's projects, you can create your own cryptocurrency in the Decimalchain ecosystem.