Can Bitcoin become mainstream in light of what is happening in the world this year? It definitely has the potential to do so, given the circumstances the world finds itself in. Let's look at what happened to bitcoin in 2020 and what awaits It in the next year.
The path that the BTC overcame in a year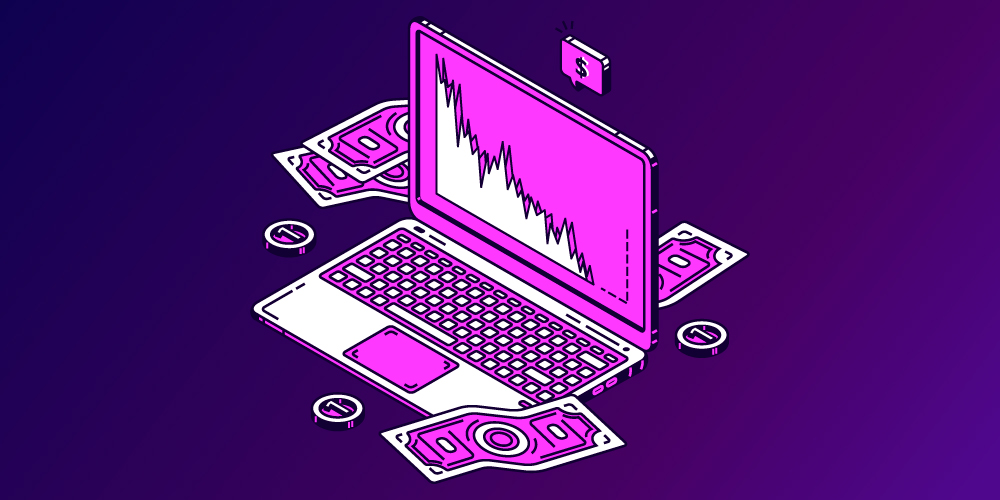 We are going to say goodbye to 2020, a year of excitement, sadness, bewilderment and change. We have witnessed more historical events than in the past few years. This can also be applied to Bitcoin, as It has reached a low of 3 thousand, as well as a high of 19 thousand dollars.
The peak of interest in cryptocurrencies occurred in 2020 due to the pandemic. More people are interested in Bitcoin now than ever. Cryptocurrency is becoming an increasingly popular payment method. We have compiled a list of the main events that have occurred with bitcoin over the course of the year, and the reasons why It will become the main currency accepted around the world in the next couple of years.
The March drop in the markets
The turmoil rocked financial markets around the world as fears of an economic recession caused by the pandemic mounted. On March 12, the BTC fell below $ 4,000, recording the biggest one-day loss of 27% in seven years.
Speaking about the sharp drop in Bitcoin and other cryptocurrencies, Mati Greenspan, founder of Quantum Economics, commented: "The volatility is largely due to the fact that this is a fairly new technology, and the pace of implementation is unstable, which leads to a large level of speculation. For me, the measure of success would be to see Bitcoin remain on a slow but steady tilt, rather than approaching the moon due to global uncertainty."
Bitcoin managed to climb to $ 7,000 in April, a month before its third historic event, the halving.
On May 12, the third halving of Bitcoin occurred. It has halved the reward for mining Bitcoins until the last crypto asset is mined. The total maximum number of BTC is 21 million, and the halving occurs every four years, so the last coin will be mined by 2140.
Bitcoin's limited supply sets It apart from other traditional assets, such as gold and money, which suffer from inflation. This is also the reason why Bitcoin shows a negative correlation with the dollar. Investors usually exchange their assets for crypto when there are signs of inflation. "If all the gold mines in the world say tomorrow that we are going to cut supplies by 50%, I can assure you that gold will be at $ 10,000," said Frank Holmes, CEO of US Global Advisors, in an interview with Kitco.
Bitcoin was trading in a narrow range of $ 9,000 to $ 10,000 a few months after the halving. In the previous two times, the price of Bitcoin rose sharply about a year later. If history repeats itself, we will see a rally in the second half of 2021.
After three months of consolidation, BTC broke above $ 10,000 in October. Then suddenly, while investors were still talking about the possibility of a reduction in value, it overcame the hurdles of $ 12, $ 14, $ 16, and finally $ 19,000, all within two months. Fearing to miss their chance at the market's ATH, institutional and retail investors alike entered FOMO mode, and even pushed the Bitcoin price to $ 19,857, surpassing the highest daily record set in December 2017.
Unlike the short-lived 2017 bubble that was caused by retail investors, Bitcoin's recent growth is clearly supported by institutional investors and even the public sector. The initiator of the adoption was JPMorgan Chase. JPMorgan Chase has been showing interest in cryptocurrencies since October, and has reportedly started providing banking services to Coinbase and Gemini exchanges. Prior to supporting it, CEO Jamie Dimon had been calling Bitcoin a "Scam"For several years.
Institutional giants such as Square Inc, Paypal, and Grayscale have also adopted bitcoin and integrated It into their services, which in turn has increased investor confidence that the crypto asset can act as a diversifier in times of uncertainty. Large companies flooded into the crypto market: addresses containing at least 1,000 BTC rose to a four-year high at the end of October.
Most of the newly mined Bitcoins are owned by whales, which makes the supply of bitcoin More scarce. Moreover, retail investors transfer their bitcoin assets from exchanges to their own wallets, sending a signal to the market. Falling liquidity, looming inflation, and global uncertainty are some of the factors that could push Bitcoin even higher in 2021.
The reason why Bitcoin will become mainstream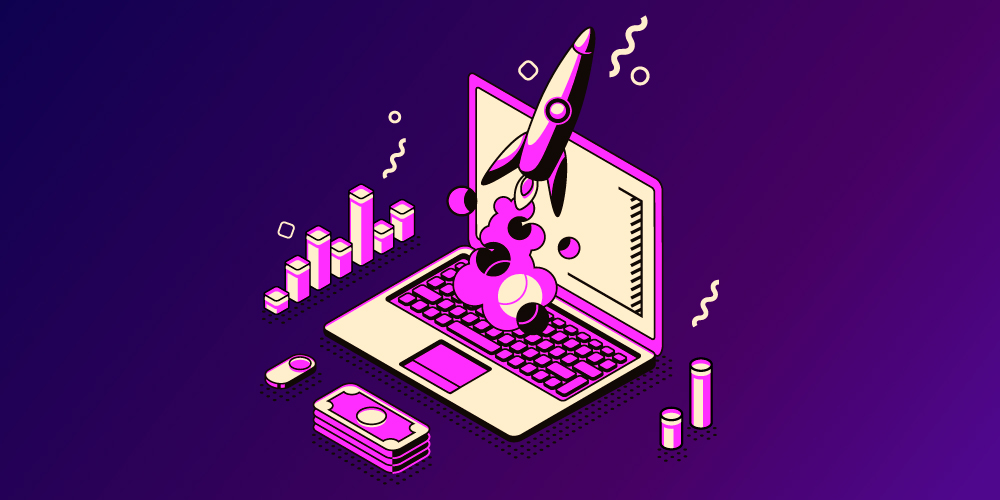 In recent years, there has been an increase in the number of leading companies implementing systems that can accept BTC as a means of payment. This is no longer just a technology that only certain people hiding on the web understand. In fact, the coin is confidently moving towards becoming the world's first widely known cryptocurrency.
As several Fortune 500 companies announce, test, and implement systems that allow you to pay with BTC, it is expected that you can buy almost anything using them in the future.
The days of using it exclusively for online transactions and funds to purchase things from other bitcoin enthusiasts are long gone. Soon, a person will be able to go to any franchised coffee shop and pay for a latte using this cryptocurrency.
The use of bitcoin has grown exponentially since the first purchase using It in 2009. Probably everyone in the world already knows about the event when 10,000 BTC was paid for pizza in 2010. So it's fair to say that Bitcoin has grown and changed.
Everyone was talking about bitcoin just a couple of years ago, arguing about mining as a get-rich-quick scheme, and then they failed miserably and didn't talk about It again.
But this is not a reflection of the real state of the BTC today, which is gaining more recognition by the second. Bitcoin ATMs are appearing in different countries, and platforms like NordikCoin are making it easier to get assets. More and more online stores, restaurants, and delivery services offer the opportunity to pay for their goods and services with Bitcoins.
Buying things with it can be done without providing any personal information, which some consider an advantage because they want their online purchases or transactions to be confidential. This does not provide complete anonymity, since your activity is still registered in the blockchain and can be tracked if someone really wants it.
However, this is still much more confidential than Bank transfers or using credit cards. This is predicted to be one of the factors that will make Bitcoin the main currency starting in 2021. Some people just like their online life to be private, and using Bitcoin allows this. Thus, many people may resort to using Bitcoin as a way to provide the level of anonymity they need.
The days when receiving cryptocurrencies was a long and complicated procedure, as before, are over. Getting crypto assets has never been easier. You can do this from almost any device and from the comfort of your home. Today's process is fast and simple, and you can get Bitcoin at any time of the day or night.
Where will Bitcoin be in 2021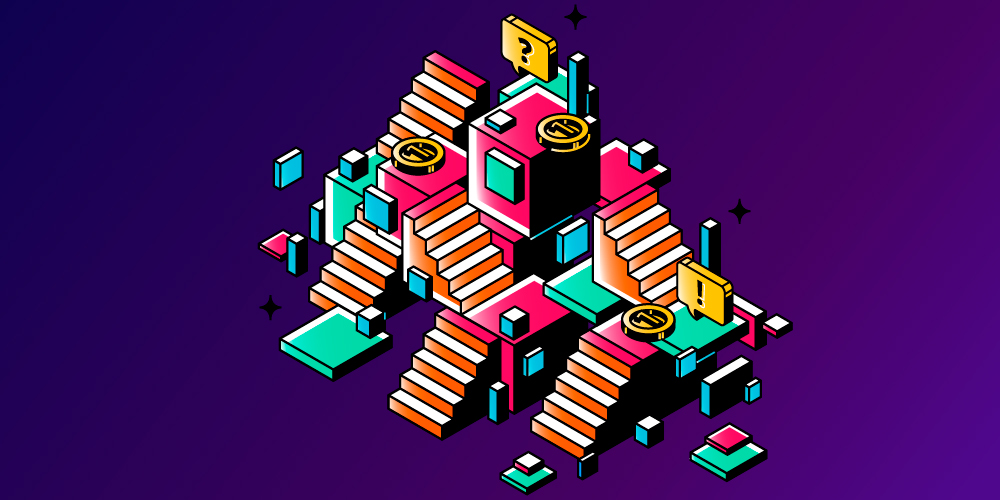 Some crazy guesses are that Bitcoin could reach $ 100,000 or $ 318,000 by the end of 2021.
It is quite rare to see most analysts share an optimistic mood and make wild predictions that seem too good to be true. The $ 100,000 target is proposed by PlanB, the Creator of Stock-to-Flow. PlanB's forecast is based on declining supply and growing demand for Bitcoin. Taking into account its performance after previous halving, Bitcoin could grow from $ 100K to $ 288,000 by December 2021.
Citibank analyst Tom Fitzpatrick called the $ 318K bar. He also based his theory on past performance of the crypto asset, saying that Bitcoin could repeat its price movement from 2010 to 2011, bringing it to $ 318,000.
In conclusion
There is no doubt that Bitcoin will get more and more recognition from large companies and ordinary people, who will begin to see the benefits of using It. This is why people are investing in it now, and using crypto platforms makes it easier and easier.
It is predicted that the use of crypts will become more noticeable in the near future, and perhaps one day, you will be able to use only one wallet – a virtual one, with Bitcoins in it.
Thanks to its advantages, such as improved anonymity, faster transactions, and the availability of transfers whenever you need them, it's safe to say that Bitcoin will soon be widely used for everyday purchases.
Only time will tell us if Bitcoin will make history again with new achievements. However, it's always best to prepare and fasten your seat belt for the crazy crypto rally that awaits us next year.