Some countries create their own rules for the crypto space, and some rely on existing structures, such as the FATF (Financial Measures Development Group against Money Laundering). International laws, such as AML and CFT, regulate the exchange of digital assets around the world, trying to make the cryptocurrency ecosystem more secure.
Let's see what rules for Bitcoin exist in different parts of the world.
Laws on cryptocurrencies in Europe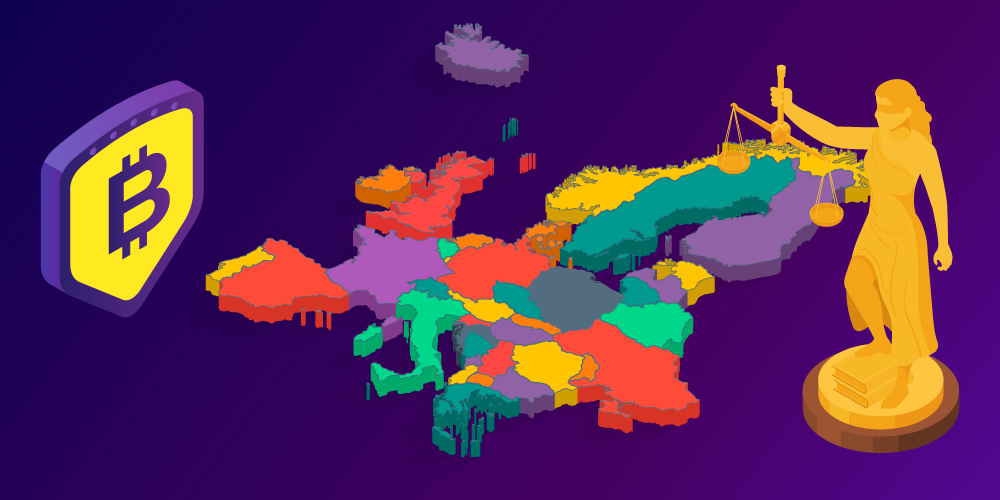 The European Union, we can say, is favorable to the cryptocurrency. Here it is completely legal, and you can freely buy, sell and store Bitcoins. Tax policy varies from country to country. In countries such as France, BTC is even classified as a legal tender. By introducing the Fifth Anti-Money Laundering Directive in 2020, the EU has put the market under strict AML regulation.
Some EU countries especially welcome digital assets. That is, Malta officially describes cryptocurrencies as "a means of exchange, a unit of account or a store of value". There is no special tax on the cryptocurrency business, and you do not need to pay VAT for transactions with cryptocurrencies. This has made Malta attractive for many cryptocurrency companies on a global scale.
Another cryptocurrency – friendly country is Estonia. It recognizes cryptocurrency as "a value represented in digital form". However, any project that wants to be based in this country must comply with strict KYC / AML rules.
Some of the countries close to the EU are also quite friendly to cryptocurrency. The United Kingdom allows working with digital currencies, has detailed tax legislation and registers crypto exchanges with the Financial Conduct Authority. The progressive regulatory framework for Digital Ledger technology was adopted in 2018 in the British territory of Gibraltar. Similar laws exist in Switzerland, where cryptocurrencies are treated as assets and are taxed accordingly.
Regulation in the USA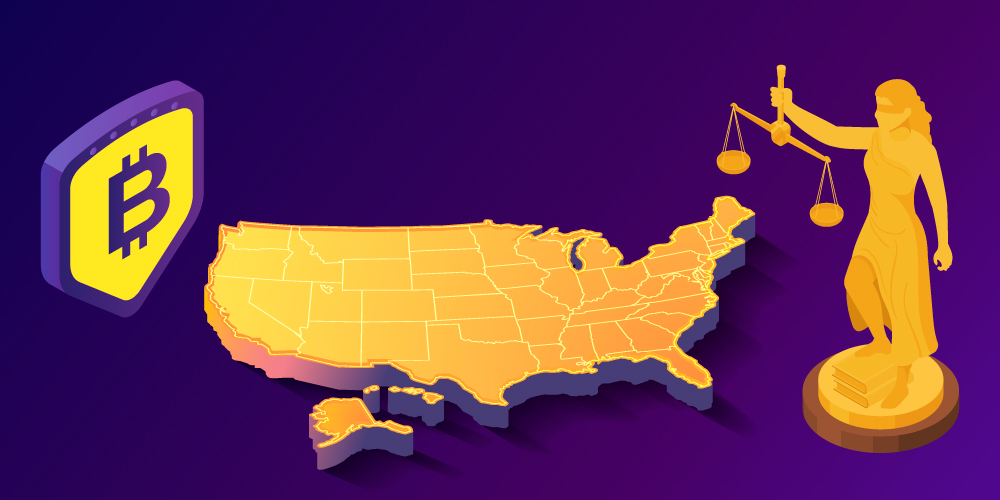 Although one might think that the United States is a country friendly to cryptocurrency, in fact this is not the case. Cryptocurrency legislation in America is complex: two agencies, the SEC and the CFTC, are responsible for the subject, and it is very difficult to fulfill their requirements. In 2020, two giant and overambitious projects Libra and TON failed due to the accusations and skepticism of the SEC. Today, Ripple is "butting heads" with the regulator. In America, Bitcoin is considered property. You have to pay capital gains tax if you want to withdraw your profits to the PTC, but you don't have to pay anything if you just keep it.
In Canada, cryptocurrency regulation is quite sparse. Although the exchanges are legal and comply with the AML policy, there is quite a lot of room for maneuver. In Mexico, cryptocurrency is classified by the Central Bank as "virtual assets", and must also comply with anti-money laundering laws.
They are completely banned in Bolivia, and serious restrictions have been introduced in Ecuador. In most other countries, cryptocurrencies are considered assets, but there are few laws, and they do not create a solid basis for the development and implementation of digital coins. In some countries, there are no laws on cryptocurrency at all.
Russia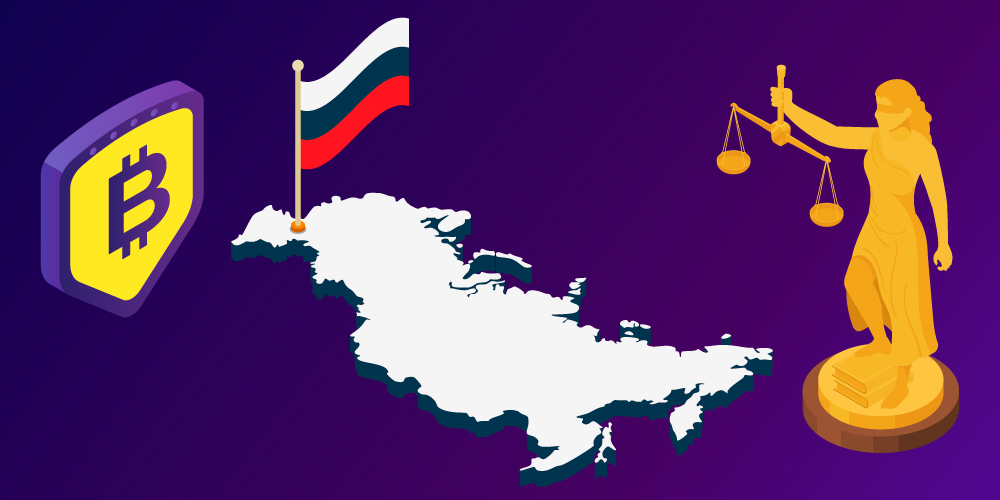 Russia has changed the bill regulating cryptocurrency and digital assets. Earlier, the country's lawmakers presented a version of the law, according to which any business issuing or trading cryptocurrency using an infrastructure located in Russia is illegal, which caused a protest of the crypto community and criticism from several branches of government.
The new project is more neutral. He suggests that cryptocurrency is a type of property that cannot be accepted as a mean of payment. Any claims related to the possession of cryptocurrency can be considered by the courts only if the plaintiffs report their cryptocurrency assets and transactions for tax purposes.
Asia and Australia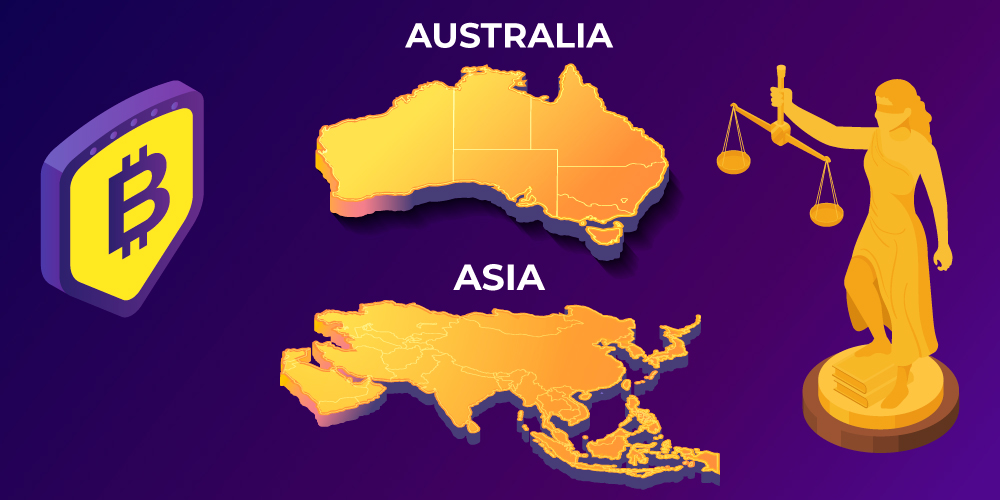 In China, the laws for crypto are strict: The People's Bank of China said that it would block all cryptocurrency accounts of its citizens, and mining was generally banned.
However, things are not so bad in Hong Kong. They have a fairly strong legal framework for digital coins, and cryptocurrency exchanges can be officially registered. The same is true with Singapore: cryptocurrency is legal here, is considered a commodity and is subject to the local equivalent of VAT.
Japan has been home to many crypto projects since the first days of the appearance of cryptocurrencies, so the country has good legal and economic conditions for digital assets. Bitcoin in Japan is considered as property, and assumes taxes from 15% to 55%, while crypto exchanges must comply with strict KYC/AML rules and prove their level of cybersecurity.
In 2019, a young woman from Tokyo decided to try herself in a "survival test with BCH". She was ready to shop, visit restaurants, and generally live by paying only Bitcoin Cash for 3 days. The task was completed more than successfully, proving that Tokyo is one of the most cryptocurrency-friendly cities in the world. This would not have been possible without favorable legislation on cryptocurrencies in Japan.
In South Korea and Australia, cryptocurrency has not existed for as long as in Japan, but their legal framework is also strong. In Korea, until recently, cryptocurrency was not even taxed. In May 2021, it was announced that a tax of up to 20% was introduced, with the deduction of mining costs.
In India, things are less bright. In March 2020, the country widely celebrated the ban on cryptocurrency, overturned by the country's Supreme Court. However, the decision was canceled, and cryptocurrencies still remain in limbo. Recent news suggests that the legislation is currently being considered by the Government of India.
The legal field in Africa
In Africa, very few countries have adopted at least some kind of crypto regulation. In most countries, there are simply no laws that would coordinate the exchange of cryptocurrencies in the region, and this may put those who work with them at risk.
Cryptocurrency is officially banned in Algeria, Egypt (considered haram – a sinful act here), Libya, Morocco, Namibia, Zambia and Zimbabwe. Nigeria also joined the club in February 2021. Officials said that cryptocurrencies can harm the economy due to their volatility, and cannot be considered legal, since they were issued by unauthorized organizations.
This decision is of great concern: firstly, many local residents are already using digital assets, because there are not enough financial services in the country (PayPal and other payment giants do not work in Nigeria).
Secondly, the crypto industry in the country is on the rise, and many high-tech enterprises are under threat. As for such enterprises, they actually do an excellent job with the current conditions: crypto-currency enterprises based in Africa are trying to adapt some international legal crypto-frameworks to increase their authority.
We hope that these efforts will increase the awareness of local authorities about cryptocurrency, and digital assets will receive more legal support in the promising African region.
Conclusive thoughts
In general, in 2021, the world learned much more about cryptocurrencies than in all 12 years of their existence. Large hedge funds, famous investment companies and the world's leading banks are buying Bitcoin wholesale and retail. This already says a lot. Yes, along with the growth of the crypto space, the awareness of humanity also grew. And humanity should also know that cryptocurrencies are on the verge of great battles for their existence, the main enemy of which are CBDC – digital currencies of central banks. It remains to be believed that cryptocurrencies, led by Bitcoin, will stand in this battle.