China's desire for digital currency dominance
While most countries were distracted by the pandemic, China staged a technological revolution. Matthew Graham, CEO of investment firm Sino Global...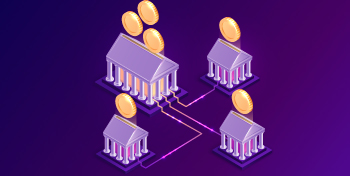 Staking of the PoS algorithm cryptos, and how it differs from mining onthe PoW algorithm
Staking and Mining are two terms that are often found in the world of cryptocurrencies. But have you ever wondered what the difference is between...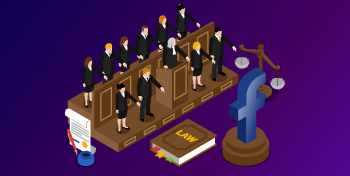 Facebook may be threatened with contempt of court
On Tuesday, a Delhi legislative group warned Facebook Inc. that the company could face a lawsuit over hate speech, after their head of the Indian...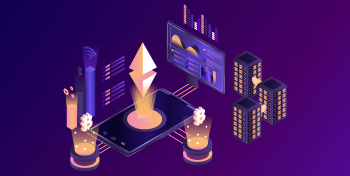 Ethereum 2.0: changes that could put an end to the dominance of the Bitcoin blockchain
Ethereum 2.0 ("Serenity") is an update to the Ethereum network that increases speed, efficiency, and scalability, and it will take...

Has the DeFi bubble burst? Top coins dropped by 50%
The decentralized Finance (DeFi) industry seems to be collapsing, with tokens plummeting by 50% or more over the past seven days.DeFi assets fell...

Average Bitcoin hash rate soars to new ATH as recent BTC pullback doesn't affect miners
Data provided by Glassnode and CoinMetrics shows that bitcoin miners are not concerned about the current BTC pullback and have pushed the hashrate to...

YouTube says no to cryptocurrencies
So far, YouTube has had a strange relationship with the crypto industry. The platform continues to ban videos related to cryptocurrencies, impeding...

The legal field of the Russian Federation or what to expect for the Russian crypto space
For several years now, the Russian Federation's crypto industry has been in limbo. The debate in the government about cryptocurrencies does not stop,...

The Texas securities Commissioner issued a cease-and-desist order for crypto firms that was ignored
The Texas securities Commissionerordered the immediate closure of the cryptocurrency investment program run by Eric Darwin Balusek, commonly known as...

The cost of DeFi TVL dropped by more than 500 million in two days
In the trending decentralized Finance industry, the blocked value has dropped significantly over the past two days. The sudden decline in DeFi TVL...

Twitter account of the Indian Prime Minister hacked by cyber gang John Wick
Indian Prime Minister Narendra Modi is the new world leader hit by a cyberattack after a Twitter account linked to his exclusive website was...

US congressmen urge Trump to implement Blockchain technology
Nine members of the US Congress have argued for the benefits of using blockchain technology to counter the COVID-19 crisis.US congressmen demand...